Carol Bell, Registered Dietitian Shares Recipes on 9&10 News
Soup's on! Load up on fiber and antioxidants with this flavorful, nutrient-dense Creamy Cauliflower Soup that's also dairy free!
Creamy Cauliflower Soup (Dairy Free)
Yield: 4 servings
INGREDIENTS
1/2 Tbsp olive oil
1 medium onion, chopped
1 small celery root, peeled & chopped into ½ inch cubes (about 2 cups)
1 small head of cauliflower, chopped (4-5 cups)
1 clove garlic, minced
1 quart of broth
1 bay leaf or a few sprigs of rosemary and thyme
½ tsp salt
1-2 cups unsweetened plant milk (coconut, soy, or Ripple milk)
Pepper
Optional garnishes below
INSTRUCTIONS
1. Sautè onion and garlic in olive oil for about 5 minutes until just soft.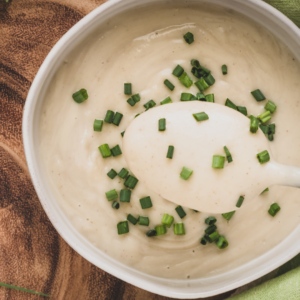 2. Add celery root cubes, cauliflower and broth, bring to a slow boil.
3. Simmer on low heat for 15-20 minutes until very soft. Remove from heat and cool slightly. Remove the bay leaf or woody stems of the herbs.
4. Puree in batches in a blender with the plant milk as needed to reach desired consistency.
5. Ladle into bowls and season with pepper and any optional garnishes.
Below are a few ideas for optional toppings and garnishes for soup. Look around your kitchen and see what you have. Using something with a contrasting color or texture is ideal.
Toasted sunflower seeds or toasted sliced almonds
A few sautéed carrots or slices of roasted sweet potato
Fresh chopped herbs like parsley, cilantro, basil, thyme, dill, chives, green onions or sage
A few raw celery leaves
Sprinkle of paprika or nutmeg
You can catch Carol Bell on 9&10 News for regular features sharing her tips to bring health conscious options to the dinner table while keeping things easy for those that lead active lifestyles.
Glazed Turnips, Carrots and Peas
Root vegetables are the foods of choice for winter months and late spring because they can be stored for many months after harvesting. Many local farms sell their root vegetable crops through March or April so inquire at farms near you.
Yield: 3-4 servings
INGREDIENTS
½ Tbsp olive oil
2 medium carrots, sliced in matchsticks
1 Tbsp water
2 medium turnips, sliced in matchsticks
Salt and pepper
½ cup frozen peas (or fresh pea pods, sliced in strips)
½ tsp grated orange peel
1 tsp honey
1 wedge of fresh orange (1/8 of an orange)
INSTRUCTIONS
Heat a skillet over medium heat for a few minutes, then add the olive oil and carrots.
Add a tablespoonful of water, cover and cook for 2 or 3 minutes or halfway cooked through. Add in the turnips and sautè until the vegetables are soft. Season with salt and pepper.
Stir in the peas, orange peel, honey and stir until combined. Squeeze the orange juice over the vegetables, mix gently and then serve.
Carol Bell, Registered Dietitian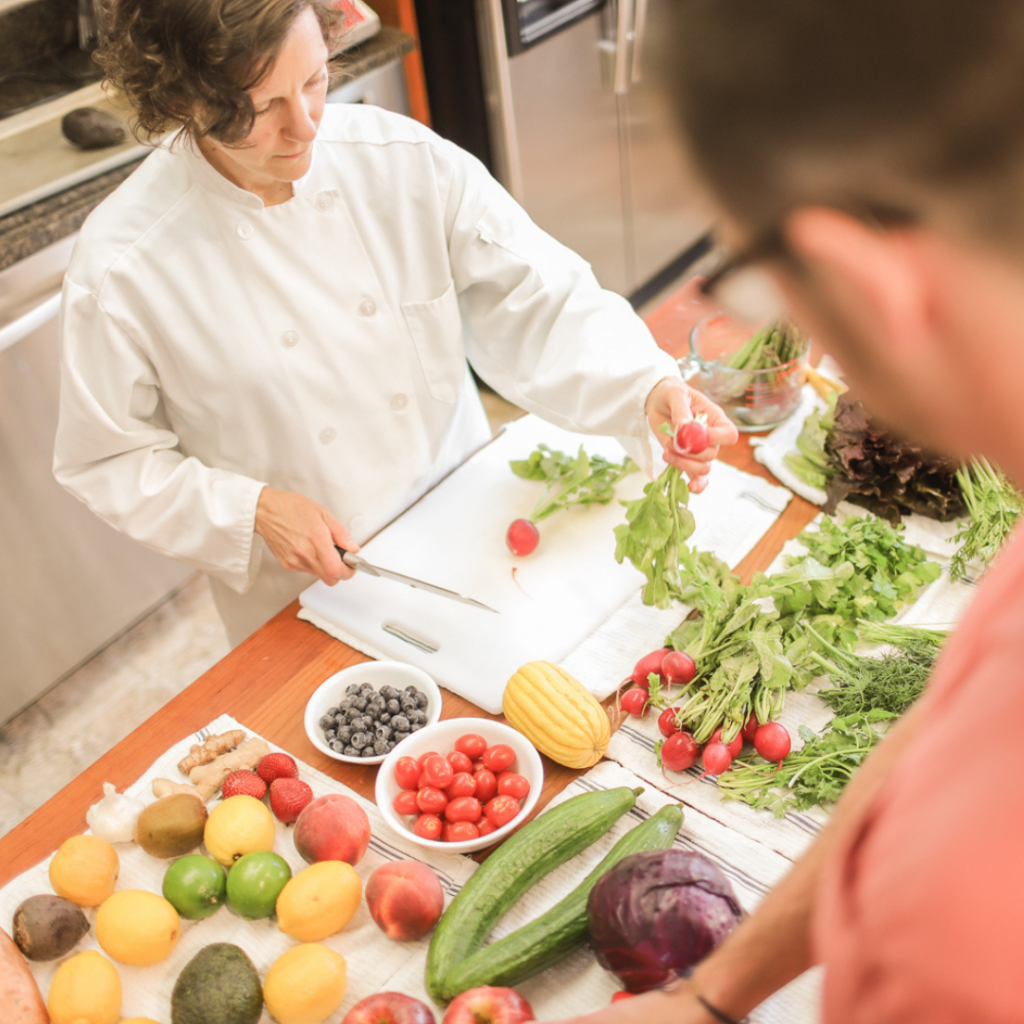 I apply food strategies and use massage and bodywork techniques to treat the root cause of your health condition. By offering reassurance and guidance to make food and dietary changes I can help you transform your body and mind. Through the integration of massage, trigger point therapy, Craniosacral therapy (CST), visceral manipulation, and visualization, I will support you in reaching optimal health.
Learn more about Carol and schedule a session!