Member Discounts
As a member of Table Health, you can take advantage of multiple discounts offered from our community of wellness and health practitioners. 
Claim 30% off an annual subscription bringing it down to $69.99USD for each year you stay subscribed to Ten Percent Happier.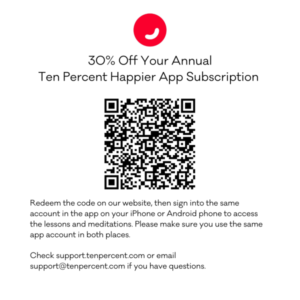 Free Ten Percent Happier Business Starter Pack. It unlocks access to the On the Go topic in the singles section and four courses: The Basics, The Basics II, Focus and Stress Better.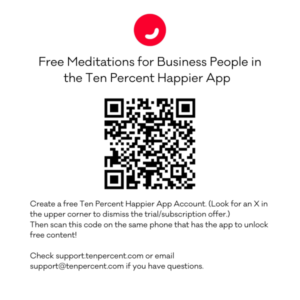 30% off purchases at the studio!
Use code HAPPY30
at discount, valid for Unlimited Monthly Memberships, 10/class Punch Cards, 5/Class Punch Cards, and Drop-Ins 🙂

818 Red Dr. Suite 100
Traverse City, MI 49684
(P) 231-333-1331
(F) 231-259-1001
inbox@tablehealthtc.com