Table Health Direct Primary Care in Petoskey
PETOSKEY LOCATION COMING SOON!​
Direct Primary Care (DPC) is an innovative model of care that improves access to high quality healthcare with a simple, affordable monthly membership.
When Table Health opened its doors in Traverse City, Michigan almost four years ago, we started our effort to Redefine Healthcare. We knew then there was a better way to deliver true healthcare. One that was rooted in Transparency, Authenticity, & Value.
And, now, we've had so many join us in the realization of just how important it is to shift not only our resources but our mindset when it comes to personal health and wellbeing for ourselves, our families, and our community. 
By eliminating barriers, we can lower your health care costs while receiving better and more personal care.
This direct approach to primary care is key in facilitating the growth of a collaborative, patient-centered relationship, a core principle of Table Health's mission to Redefine Healthcare.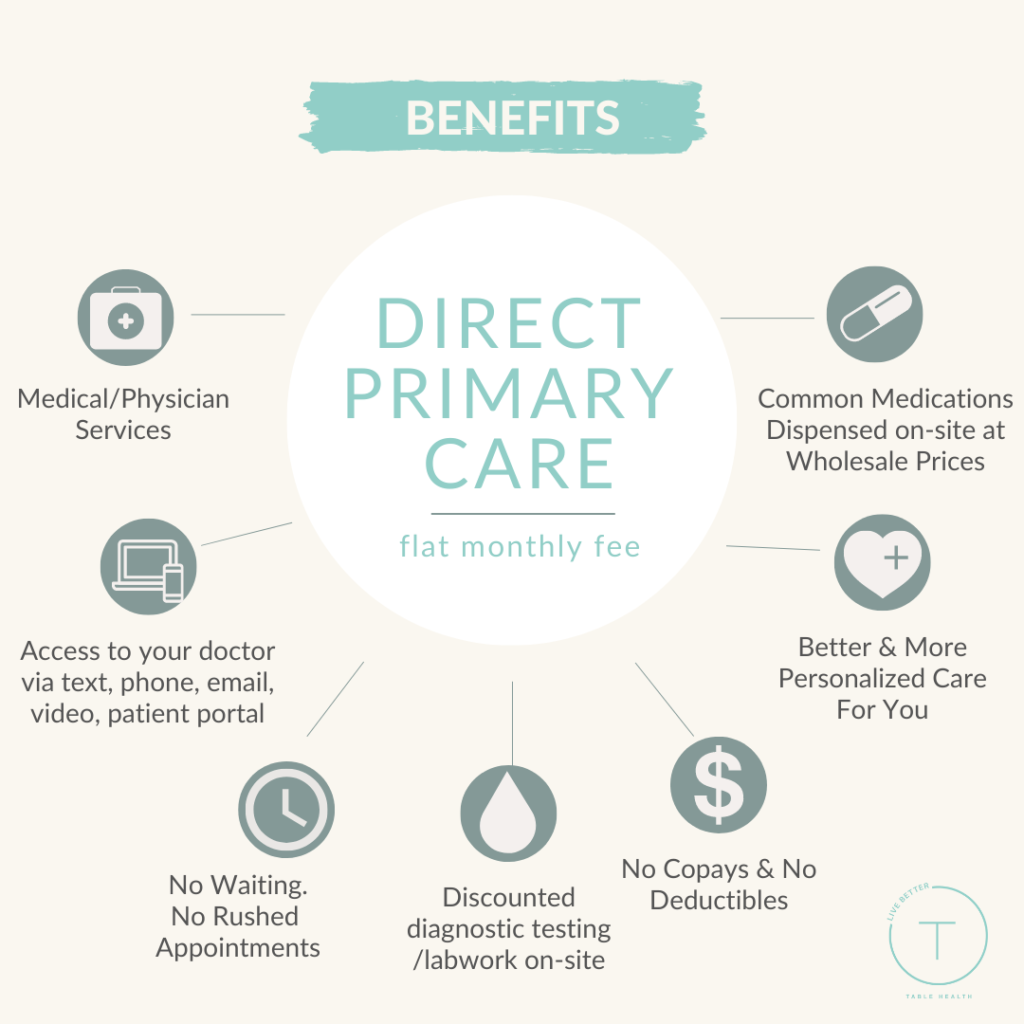 Petoskey Location Updates
Fill out the form to be added to communication regarding Direct Primary Care (DPC) services at our Petoskey location including progress and opening date information.

818 Red Dr. Suite 100
Traverse City, MI 49684
(P) 231-333-1331
(F) 231-259-1001
inbox@tablehealthtc.com